Our grassroots effort depends on you.
We started small, but our dream was big.
Glen Allen Community Montessori was never just about affordable tuition for a proven and beautiful individualized Montessori education.
We were built on the idea that a community of like-minded parents and community members could support those around us in leveling the playing field for educational opportunities. And do so knowing that we could positively shape the world around us.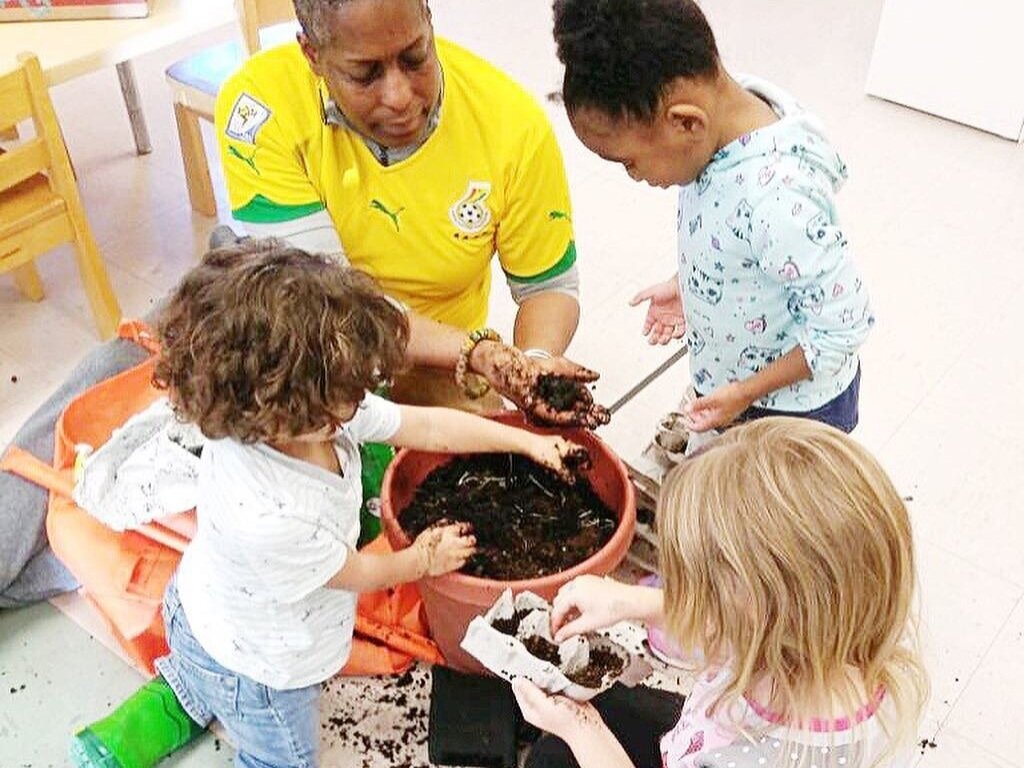 It's not just a family's wallet that benefits.
Just as the flap of a butterfly's wing can change the weather across the ocean, the selfless efforts of our community spread goodness to deserving families, amazing children, and local businesses. You can see it in the new-found confidence in a child who has learned to tidy their space, the pride of a parent who feels uplifted in being able to provide a Montessori education to their little one, and the sense of community when local businesses can help one another.
Giving comes in so many forms.
Some of the best gifts are in the smile of a student, a hug from a grateful parent, and high-five from those who believe in our mission. Other gifts can look like a new set of Brown Stairs in the Sensoral area, hand sewn napkins to practice grace and courtesy while eating together, and even a packet of seeds to plant in the Spring.
All of these things are made possible because we have donors who see what we see: endless possibility in equality.
GACM is a registered 501(c)3 charitable organization.
All donations are tax deductible.
Donate funding
We always welcome monetary donations. These funds go straight to scholarship funds and our impending moving fund.
Donate materials
There is always a need in the classroom! Our materials are well-loved, and you can never have too many glue sticks.
donate time
Volunteerism is a big part of who we are, both in school and in our community. Want to lend a hand? Let us know!